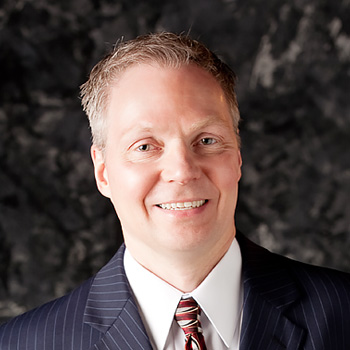 ROBERT BARTLEY
ADVISOR, CHIEF INVESTMENT OFFICER,
CFP, CPA
Robert Bartley creates the vision for the team. Everything we do centers on the clients we are fortunate to work with. Robert always says "it's not difficult to work hard for our clients when they are such impressive people that inspire us!" Robert is also the inspiration for BFA's work ethic which he attributes to his parents and growing up at his family's restaurant. Robert is always pushing the team to sharpen our skills for the benefit of our clients. He is tenacious in our collective pursuit of mastery as individuals and as a team, but understands that it is a life-long journey that is never complete.
Robert often notes how fortunate he is to be on such a great team. He has said "we all sort of found each other because we all believe in being our best…" Robert has noted that one of the coolest things ("Wicked cool" if you are from Boston) is when we sat down as a team to express BFA's core values and purpose, that everyone was in agreement because it was their core values! Including: Honesty/Integrity, Compassion & Respect for others, Be Reliable/Accountable, Make a Difference, Do your Best/work hard/be the best you can be. Robert runs the show for you, our client, by leading your team of professional Financial Planners, CPA's, Lawyers, Insurance Agents and Money Managers. Together we provide you with a comprehensive plan that focuses on you achieving your goals based on the things that are most important to you.
Robert is a Certified Public Accountant (CPA) and a Certified Financial Planner (CFP®). He is a Summa Cum Laude graduate of Merrimack College and a Presidential Scholar. He has over 30 years of business experience and over 20 years of experience as owner of his own financial planning firm. He has experienced many financial market ups and downs over the years. Robert uses this experience to guide you in both good and bad times and to help focus on what you can control to minimize financial stress. He has followed the financial markets and has been actively investing since the early 1980's. He is known for his sage portfolio management, business succession planning and retirement planning expertise, and coordination of small business and individual planning for business owners. Where taxes impact all aspects of planning from investing to business and succession planning, retirement distributions, estate planning, etc. Robert draws on his experience as a CPA when planning for you. Medical Economics® Magazine has named Robert to its Best Financial Advisors for Doctors list. He is also a member of the Financial Planning Association, National Association of Personal Financial Advisors and the American Institute of Certified Public Accountants. He spends a lot of his free time with his family which is a challenge, his kids live all over the place! He is also very passionate about giving back to the community and staying fit.
Contact Robert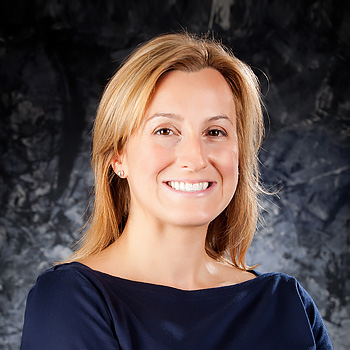 BIANCA ROBERTS
CHIEF OF STAFF, FPQP®
Bianca is the Chief of Staff at Bartley Financial for all our clients and Financial Planning Team. Bianca's extensive background in both Psychology and Business gives her the skills to provide outstanding personal service to you. At Bartley Financial, Bianca is truly committed to personally assisting you in getting your financial house in order by supporting your team of Financial Planning experts.
She graduated from the University of New Hampshire with a Bachelor of Arts in Psychology and a Minor in Spanish. Bianca then went on to complete post graduate research work as a key laboratory assistant in the psychology department at UNH, on the effects of stress on the brain. She earned her Master's Degree in Counseling Psychology from Boston College and completed her internship at McLean Hospital in Belmont, MA. After completing her graduate work at Boston College, a business opportunity arose and Bianca became the owner of her own Day Spa business. Her prior experience in the world of professional psychology blended well with the business skills necessary to excel at her own successful spa for over ten years. Bianca enjoys staying active with her husband and two little girls on the beautiful beaches of NH and ME's seacoast during the summer, and curling up with a good book on her kindle by the fire during our cold NH winters.
Contact Bianca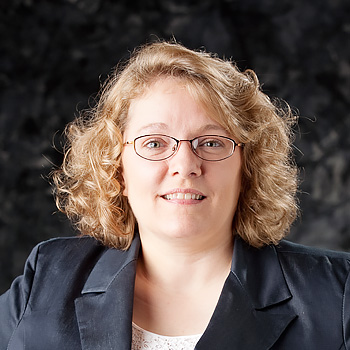 JOANNE TACKES
FINANCIAL ADVISOR, CPA
Joanne is a Certified Public Accountant and Financial Planner on our team who believes that no financial decision should be made without knowledge of the tax consequences. Her methodical approach to financial planning leaves no stone unturned as she works diligently to provide you with a comprehensive financial plan.
Originally from Wisconsin, she graduated Summa Cum Laude from Washington University in St. Louis with a Bachelor of Science in Business Administration. She started her career in the tax department of the international accounting firm Ernst & Young and rounded out her public accounting experience during a stint in a small CPA firm. Joanne gained insight into the internal operations of a business as a Financial Analyst for Coca-Cola Bottling Company of Northern New England. She has also taught various community college courses in accounting, computer applications and business math. Married with a daughter, Joanne is an avid sewer and seasoned Girl Scout volunteer. She and her family enjoy hiking and snow sports in New Hampshire's beautiful White Mountains.
Contact Joanne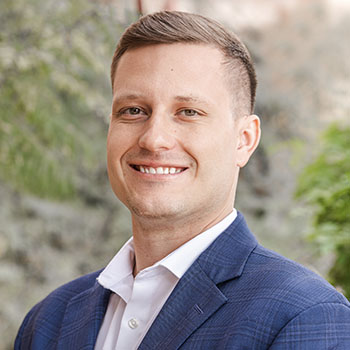 Phillip Kashin
ParaPlanner
Phillip Kashin is a dedicated Paraplanner, bringing genuine enthusiasm to the team at Bartley Financial. As a Candidate for CFP® Certification, Phillip is committed to continually enhancing his skills and knowledge to serve our clients better.
Phillip earned his Bachelor's Degree in Information Science with a minor in Business Administration from Christopher Newport University in Newport News, Virginia. Phillip is also a Chartered Property and Casualty Underwriter (CPCU®) and obtained the Associates in Insurance (AINS®) designation.
With a background in the insurance industry, Phillip's journey to financial planning was motivated by a strong desire to make a meaningful impact in people's lives. Before joining Bartley Financial, he gained valuable insights while working at a financial advisory firm. However, he soon discovered he wanted to practice more detailed and comprehensive financial planning. That's when Phillip found Bartley Financial.
His passion for helping clients achieve their financial goals is evident in every interaction, as he collaborates closely with the financial planning team to craft personalized and comprehensive financial plans that address each client's unique needs and aspirations.
Beyond his work in financial planning, Phillip enjoys an active and fulfilling life in Tucson, Arizona (it's a dry heat!), where he resides with his wife, Molly, and their cat, Toulouse. Embracing his passion for CrossFit and cycling, he finds balance in pursuing activities that keep him energized and focused.
Contact Phillip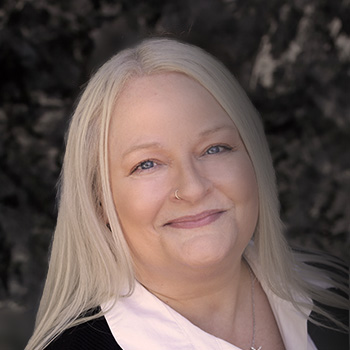 TRACEY ARP
Client Services Specialist
Tracey has over twenty-five years working in the accounting/finance industry. She helps our clients navigate the paperwork maze of establishing and maintaining accounts. Her background in administration and client service gives her the skills to help simplify the paperwork process, so our clients can get back to doing more of what they love.
How Do We Work With

Your Team?
Our goal is to give you the best finance advice possible.
Poor coordination can lead to poor decision-making, so we work hard to coordinate with your existing team of professionals or pull in best-in-class experts to give you the bottom-line answers you need to make important decisions.
Coordinating With Your Existing Team
If you have professionals you already rely on, we'll work with them to make sure we're looking at every angle of your situation to give the best advice.
Finding Other Experts When You Need Them
If you need answers requiring additional technical expertise, we have a best-in-class professional network you can rely on for the right advice for each situation.
Giving You The Bottom Line Answers
You need answers you can act on, not a bunch of separate advice to sift through when you're trying to make decisions. We work hard so you can simply act.
Want The RIGHT TEAM TO GIVE THE RIGHT ADVICE?
Just call us.