It was impossible to decide on the picture for this blog post!
OMG! Incredible beauty and so many things to do and explore. I was told that 11 or 13 microclimates in the world exist on the Big Island but I guess it is only 4/5 major climate zones and 8/13 sub-zones according to this website, Love Big Island.
Regardless, it was amazing to go from desert type conditions to a jungle paradise to a part that felt like New England but far lusher with rolling green hills/mountains [similar to Ireland with a different feel to the air than elsewhere on the island].
We were very lucky to have the ultimate tour guide, our daughter Kaitie (and b.f. Tyler), who brought us from one end of the island to the other. It was non-stop fun, from hiking, an attempt to cliff jump (water was too choppy), surfing, boat cruise, volcano and lava tube exploring, snorkeling, whale and dolphin sightings, and much more! I am not a coffee drinker but Kona coffee is to die for!
The Big Island has built up touristy spots (downtown Kona is great) but also has very rural, minimally populated areas. In some areas, it is a trip back in time with a feel of the 1970's along with a pseudo hippy culture. It is all good, everyone is friendly, what an incredible vibe on the island. People are very chill and many have figured out how to sustain themselves on the island and enjoy paradise!
If you are heading to the Big Island of Hawaii let me know, I can share all the great spots!
My wife Chris and I are eternally grateful to Kaitie for taking so much time to show us the island.
I am sure we will be back : – )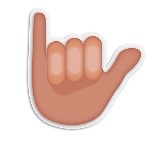 Mahalo Kaitie (and Tyler)!